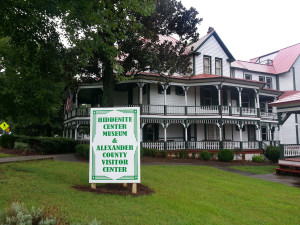 The Hiddenite Center, Inc. is a folklife and cultural arts educational and exhibition center located in Hiddenite, NC. A three-story Victorian house has been restored to house galleries and offices. The center is designed to afford experiential opportunities for western North Carolina and serves as a prism to capture the energies contained within the area.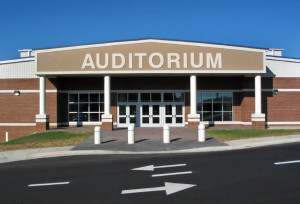 The Alexander Central Auditorium seats 1,000 and is host to a variety of community events, including "Moscow Boys Choir," "An Evening with Lewis Grizzard by Bill Oberst," "Rhonda Vincent and the Rage," and many others. Keep up-to-date with the auditorium's calendar and make plans to attend some of the upcoming popular performances.
The Bethlehem Community in Alexander County is sort of a crossroads between Caldwell and Catawba Counties and is set apart from the rest of the county geographically by Barrett Mountain. Most visitors to that part of Alexander County typically just pass through. But what passers-by really miss is not just a crossroads; it's a community with an active cultural atmosphere. The Bethlehem Branch Library has been transformed into a fountain of visual arts and literature enriching the lives of residents and visitors alike. In August 2010, the little rural library exhibited its first art exhibition and then in February of the following year hosted its first author reading. Those two events kicked off an arts and literature cultural institution. They are now known as the Bethlehem Branch Library "Exhibiting Artists Series" and Bethlehem Branch Library "Night with the Authors." The "Exhibiting Artists Series" has become such a successful and popular art venue that there is a two-year waiting list and is currently scheduled for exhibitions into 2017. "Night with the Authors" now occurs in April each year in conjunction with National Poetry Month. Since 2011, 16 distinguished authors have read their work at the library. In 2014, North Carolina Poet Laureate Joseph Bathanti was the visiting author. The library events were introduced as a featured story in Bangle Magazine in April 2011. The Bethlehem Community Development Association is very active in promoting the community by offering arts, events, and more. Visit www.bethlehemcda.org for more information.