Ah, the great outdoors! Alexander County has so much to offer to the outdoor enthusiast. Whether it's hunting, fishing, boating, hiking, mining, or birding, you need to visit Alexander County because we have it all.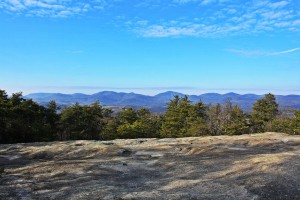 Rocky Face Mountain Recreational Area is one of the crown jewels for outdoor recreational opportunities in Alexander County. The 318-acre park, which opened in 2012, is a former rock quarry dating back to the early 1920s. Today, the former rock quarry area includes a paved ADA walking track as well as a picnic shelter, restrooms, and park office. The quarry area features a sheer cliff face which is attractive for qualified rock climbers. Outside the quarry area, the park includes approximately four miles of hiking trails which will take hikers along the top of the quarry cliffs and to the mountain peak. In 2003, the North Carolina Natural Heritage Program signed an agreement that put Rocky Face Mountain on the North Carolina Registry of Natural Heritage Areas because of its unique qualities.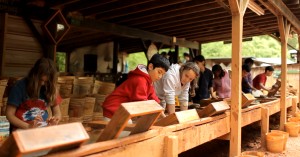 For you rock hounds and treasure hunters, Emerald Hollow Mine in Hiddenite was listed among the top "10 Great Places to Hunt for Treasure" in a recent USA Today article. The mine was featured along with mines from Texas, Arkansas, Oregon, New York, and other states. It was described as follows: "You can find emeralds and other gems at this 70-acre site about an hour west of Winston-Salem. A $5 admission includes a bucket of ore to sluice and pick through. Those who want to be certain of a find can pay $100 for a "Cutter's Choice" bucket guaranteed to contain rough facet-grade gemstones." Individuals, church groups, school groups, and others are welcomed. For more information about the Emerald Hollow Mine, call 866-600-4367 or visit www.hiddenitegems.com.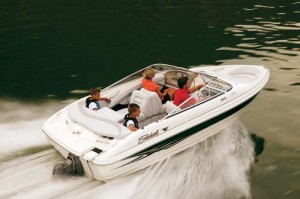 And for you fishermen and/or boating enthusiasts, we have beautiful Lake Hickory, which borders Alexander County in the Bethlehem and Wittenburg communities. Lake Hickory was created in 1927 with the completion of the Oxford Dam. The dam parallels the NC Highway 16 bridge over the Catawba River between I-40 and Taylorsville. The lake covers almost 4,223 acres with 105 miles of shoreline. There are two public access points in Alexander County for your convenience: Wittenburg Access Area and Dusty Ridge Access Area. There are also four commercial access areas: R & N Marina, 828-495-8833; Lakeside Marina, 828-495-8181; Rink Dam Marina, 828-632-7937; and Taylorsville Beach Marina, 828-632-7649. You can discover more information about Lake Hickory on Duke Energy's website.
For hunters, Alexander County contains a lot of wooded areas ripe with game… but you would need the landowner's permission, of course. For a unique deer hunting experience, check out the Chestnut Deer Club, where you can find some of the nicest White Tail Deer in North Carolina.