Here in Alexander County, we like to play hard… and you can, too. Whether it's Alexander Central High School athletics, a hike at Rocky Face Mountain Recreational Area, an area to ride your ATV, a paintball challenge, or just a walk in the park, we have something fun for you.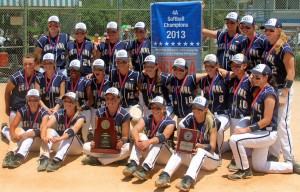 Alexander County Recreation maintains five public parks in its county park system: East Alexander Park (Hiddenite), Jaycee Park (Taylorsville), Town Park (Taylorsville), Bethlehem Park (Bethlehem) and Dusty Ridge Park (Wittenburg). The Town of Taylorsville maintains one park: Matheson Park. Residents enjoy tennis, softball, ragball, football, baseball, basketball, soccer, horseshoes, hunting, boating, fishing, hiking, picnicking, children's playgrounds, and walking or jogging on track facilities. Additional recreation opportunities are also available through the county's recreation department as well as the Alexander County Family YMCA.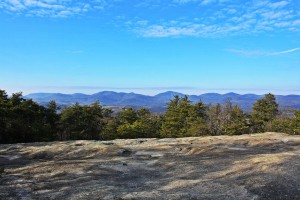 Rocky Face Mountain Recreational Area is one of the crown jewels for outdoor recreational opportunities in Alexander County. The 318-acre park, which opened in 2012, is a former rock quarry dating back to the early 1920s. Today, the former rock quarry area includes a paved ADA walking track as well as a picnic shelter, restrooms, and park office. The quarry area features a sheer cliff face which is attractive for qualified rock climbers. Outside the quarry area, the park includes approximately four miles of hiking trails which will take hikers along the top of the quarry cliffs and to the mountain peak. In 2003, the North Carolina Natural Heritage Program signed an agreement that put Rocky Face Mountain on the North Carolina Registry of Natural Heritage Areas because of its unique qualities. For directions, click HERE.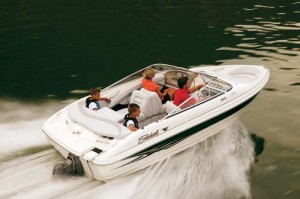 And for you fishermen and/or boating enthusiasts, we have beautiful Lake Hickory, which borders Alexander County in the Bethlehem and Wittenburg communities. Lake Hickory was created in 1927 with the completion of the Oxford Dam. The dam parallels the NC Highway 16 bridge over the Catawba River between I-40 and Taylorsville. The lake covers almost 4,223 acres with 105 miles of shoreline. There are two public access points in Alexander County for your convenience: Wittenburg Access Area and Dusty Ridge Access Area. There are also four commercial access areas: R & N Marina, 828-495-8833; Lakeside Marina, 828-495-8181; Rink Dam Marina, 828-632-7937; and Taylorsville Beach Marina, 828-632-7649. You can discover more information about Lake Hickory on Duke Energy's website.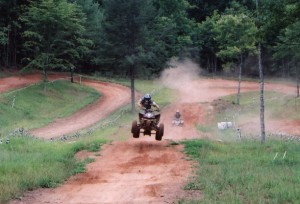 If you have the skills, they have the thrills! Brushy Mountain Motor Sports Park is a nationally-recognized off-highway vehicle park in Alexander County featuring more than 65 miles of trails in the Brushy Mountains. If you like to ride twisting, turning, climbing, descending, challenging trails that seem to go on forever then Brushy Mountain is the place for you. "Come ride the mountain" at Brushy Mountain Motor Sports Park. For directions, click HERE.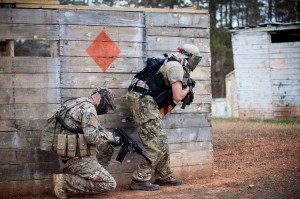 Or you may enjoy battling it out with your friends at Command Decisions Paintball. The longest-running paintball field in the southeastern United States, Command Decisions' woodsball field consists of over 60 acres with 14 forts (many with flag stations), a simulated city, a helebase, a rocket base, a radio station, ambush alley, a refinery, multiple fox holes, props, and trenches. The owners continue to improve the play area with your safety and enjoyment in mind. For directions, click HERE.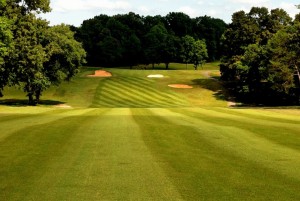 Alexander County is home to two excellent golf courses: Brushy Mountain Golf Club in Taylorsville and Ole Still Golf Club in the Bethlehem community.
Brushy Mountain's course consists of bermuda grass fairways and bent grass greens. With a medium length layout & 4 sets of tee boxes, this course offers a fun, challenging golfing experience for all skill levels. It features 6,560 yards of play from the longest tees, for a par of 72. Brushy also has a full-service restaurant and bar — McLindon's Restaurant. For directions, click HERE.
Ole Still Golf Club reopened in the spring of 2014 after undergoing a complete renovation and you will love the new look. The club has so much to offer including a semi-private 18-hole golf course designed by Karl Litten, one of the world's top golf course architects. As a component of the renovation, Ole Still chose to use Sunday Bermudagrass on the greens, making it the first and only golf course in North Carolina to do so. You'll also find one of the foremost practice facilities in the region, plus a clubhouse with facilities for meetings, outings or weddings. Ole Still also has a full-service restaurant and bar — Ole Still Cafe — which specializes in Thai food! For directions, click HERE.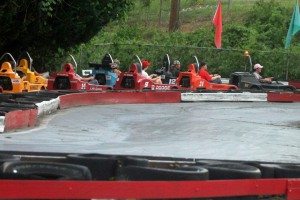 Another attraction for the entire family (of racing age!) is Pollard Raceway Park. Put the pedal to the metal at this go-kart track, but beware of the slick turns… or you'll spin out and your little brother will pass you for the win! Enjoy the thrill of racing in a safe, fun environment. For directions, click HERE.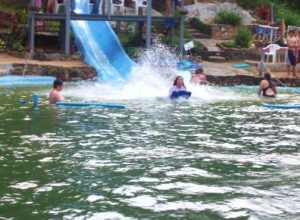 Private recreation facilities are available at the Northwood Park Swim Club, East Alexander Swim Club, Hiddenite Family Campground, and Hickory Cove Bible Camp. Or you can enjoy a cool swim at the unique Suncrest Water Park.
Moore Mountain in Alexander County is also a popular area for hang-gliding enthusiasts.
As you can see, Alexander County has something for everyone if you're looking for a good time in a scenic environment. Come visit Alexander County… You'll be glad you did.